Personal Details
Year of Birth:

1970

Residence:

Lommel

Nationality:

Belgian
About Ivanov Beers
Welcome on Ivanov's website. I'm a beer-enthousiast and hobbybrewer. Also zythologist and Technical Customer Service Officer at brouwland.com. The place to be for all what you need to brew beer or wine. (materials and ingredients).
Visit Brouwland.com
Explore my brewing adventures from the very first beginning until now.
If you want to contact me fill in the form below.
Our constant values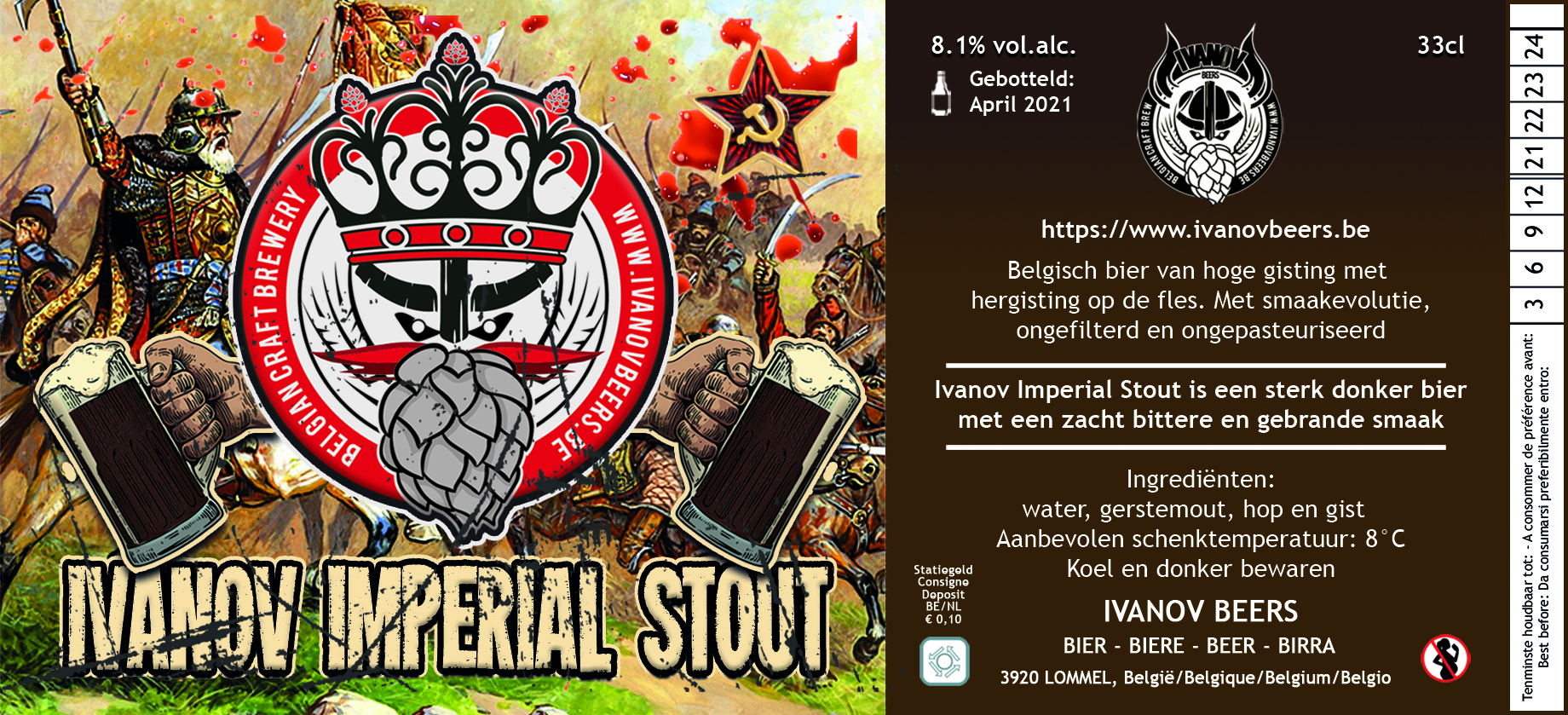 IVANOV Imperial Stout
A black stout of 8,1% vol.alc.
A renewed version. Ingredients: palemalt, cara amber, caramel 100, chocolate, black malt, wheat flakes and hopped with Magnum and Northern Brewer. Fermented with Fermentis US-05.
Brewed in a Grainfather Connect.
---
Brew Details
Type: Russian Imperial Stout
Alcohol: 8.1% ABV
EBC: 66.7
IBU: 71.7
Bottle: Steinie 33cl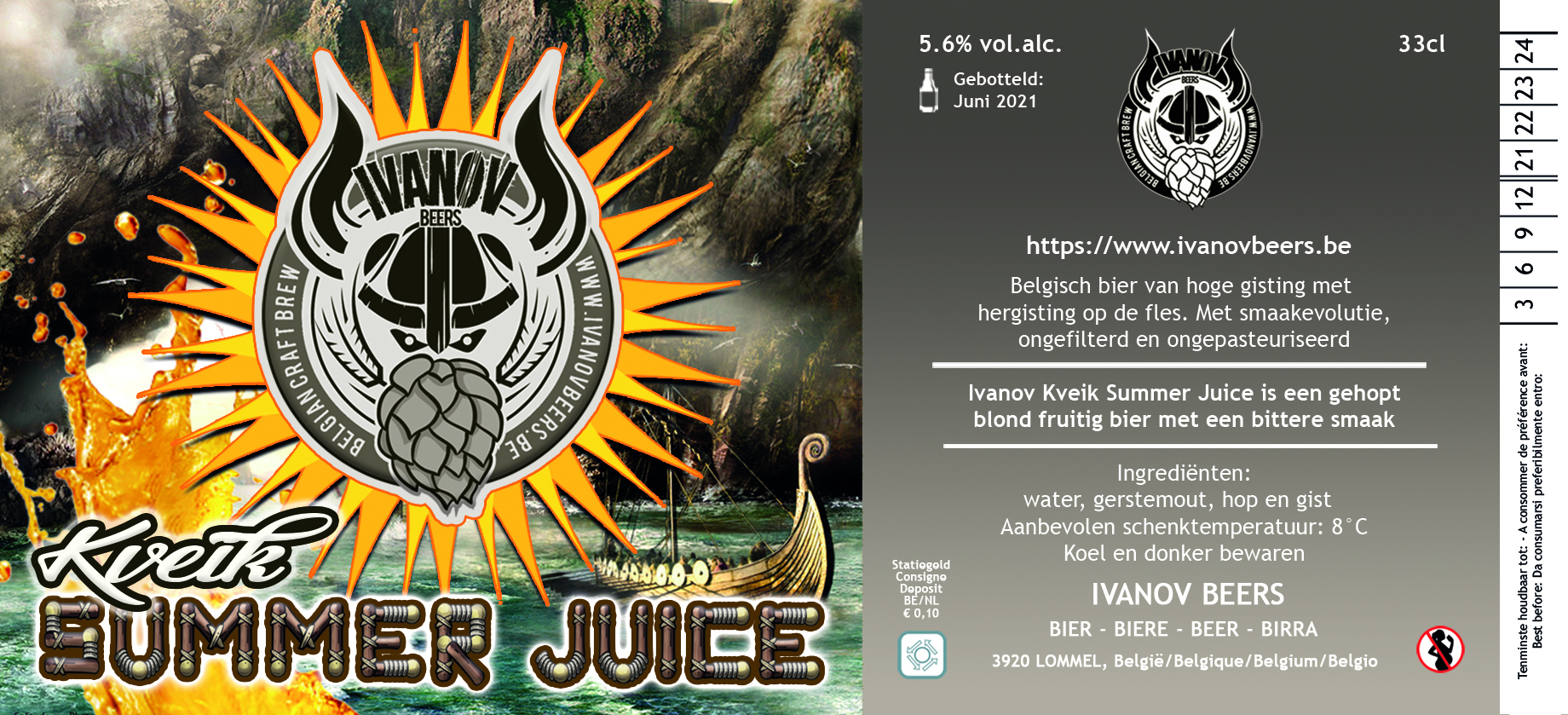 IVANOV Summer Juice
A Belgian IPA of 5,6% vol.alc. Juicy and full of hops ;-)
Ingredients: pale and pilsmalt, cara pils, wheat flakes, extra pale premium pilsner and hopped with Saaz, Citra, Hallertau and Magnum (also dry-hopped with Citra and Magnum). Fermented with Kveik Voss.
Brewed in a Grainfather Connect.
---
Brew Details
Type: Belgian IPA
Alcohol: 5,6% ABV
EBC: 9.3
IBU: 91.4
Bottle: Steinie 33cl
IVANOV Mjolnir -> New from October 2021 !!!
A Belgian Tripel of 7,4% vol.alc.
Ingredients: pilsmalt, Cara 120, Munich type 1 and hopped with Styrian Golding and Saaz. Fermented with Wyeast 3787 (High Gravity).
Brewed in a Grainfather Connect.
From where the name?
Mjölnir (/ˈmjɔːlnɪər/, Old Norse: Mjǫllnir [ˈmjɔlːnez̠]) is the hammer of the thunder god Thor in Norse mythology, used both as a devastating weapon and as a divine instrument to provide blessings. The hammer is attested in numerous sources, including 11th century runic Kvinneby amulet, and the Poetic Edda, a collection of eddic poetry compiled in the 13th century, and the Prose Edda, a collection of prose and poetry compiled in the 13th century. The hammer was commonly worn as a pendant during the Viking Age in the Scandinavian cultural sphere, and Thor and his hammer occur depicted on a variety of objects from the archaeological record. Today the symbol appears in a wide variety of media and is again worn as a pendant by various groups, including adherents of modern Heathenry.
---
Brew Details
Type: Belgian Tripel
Alcohol: 7,4% ABV
EBC: 10.8
IBU: 43.6
Bottle: Steinie 33cl